private captained boat tours miami
no hidden boat rental fees ever
You decide what you want to do! No set tours, no imposed route. The boat captain is your private chauffeur.
Fuel is included at check-out as a $25 fee on top of the displayed price. No bad surprise at the gas pump!
Pick your captain from our list. Not included at check-out & to be paid separately: from $35/h
instant online confirmation book miami boat tours
who is Aquarius Boat Tours and what we do
Richer Moments = Richer Life
Everyone has different approaches when it comes to providing boating experiences. The team members at Aquarius Boat Tours have various areas of expertise and speak multiple languages in order to cover all of our clients' expectations. Whether you're planning to book a boating experience for work or leisure, we make the boat booking process easy and enjoyable. We always strive to make sure you receive 5-star service. We have strong family values and we want to make sure our guests feel welcomed and loved the second they call for an appointment. We are also very concerned about our planet and the impact this type of business has on the ecosystem, this is why we are proud to progressively equip our fleet with solar panels, recycling beans, and recyclable items. Moreover, we organize monthly island clean-ups to make sure to balance our impact in the long run. 
Book your next boat tour with Aquarius Boat Tours and start boating!
organize your perfect boat day
what to expect from my private miami boat tour
Aquarius Boat Tours offers the best Boat Parties in Miami and Miami Beach! Tour Miami by water 7 days a week. We provide the best boat tours with Captain!
The waters of Miami are capricious and Biscayne Bay can be dangerous if you are not an avid boater. Don't take the risk of taking a boat out on your own. Trust a licensed boat captain to guide you during your boat experience. You will have nothing to worry about. The Captain is your private chauffeur for boating throughout the waters of Miami and Miami Beach. Indicate where you want to go or follow his professional advice and relax while you are doing the best boating activity Miami has to offer. Our tours are always private!
You will sign a bareboat charter agreement and will select your captain from our list.
The captain needs to be paid directly on the dock from the day of the booking. Tour Prices start at $341 for two hours.
Booze cruises, Island Parties, Celebrity Tours, Boat Rides, Bachelorette Parties, Sandbar Cruises, you name it!
Need inspiration for your itinerary? Check out our boat tour routes: here!
Anything happening on the water in Miami? Aquarius is part of it!
choose your experienced boat captain for tours in:
what our customers are saying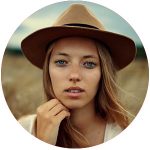 "We're glad we found Aquarius Boat Tours! They honestly have exceptional customer service. Overall the boat ride was amazing. The captain was welcoming and we had a really good time."
— Yucabeth, Trip Advisor
"Absolutely the best part of our Miami trip! If you're looking for something fun and memorable to do this should definitely be on your list. Thanks again for a great experience!"
— Tenesha, Google
"We had a wonderful boat ride with Aquarius Boat Tours. The captain was very knowledgeable and very sweet. We all felt very safe with him. We would highly recommend this company!"
— Luis, Yelp
Secure your boat tour today!
Trust the experts, make sure you get all the fun Miami has to offer!