Miami Boat Experience is a great choice, especially if it's a family trip with your children. To help you do just that, we've compiled a list of the best things to do in Miami on a boat with kids. Let the exploring begin.
Why three-hour boat rental is our best-seller, you might ask? 3 hours is a minimum to enjoy the wonders Aquarius will show you while on the water. And that's just where the fun begins.
We provide boating lessons on the Miami Boat only. The Miami Boat price is upped 15% for a boating lesson.
We teach you how to become an expert around boats! From rules of the road, basic maneuvering, anchoring, and safety rules. Docking will be on the second lesson but after your first training you will be able to safely drive the boat on the water.
Looking for boating lessons in Miami, FL? Book your boating lesson online with Aquarius Boat Rental and Tours Miami! Discover the pleasures of boating by learning basic maneuvers for a boat. Learn the rules of boating and how to responsibly drive a boat in and around Miami's bay. Meet us at 5225 Collins Avenue, in Miami Beach, FL. Make sure you sign your online contract before coming, and before you know it, you will be cruising away! Our pristine boat fleet provides shade and plenty of seating in the boats. For Boating Lesson we ask our clientele to pick the Miami Boat. You are welcome to invite guests on board if you want them to enjoy the ride and witness your new boating expert performances. You can also bring food and drinks but we won't allow you to drive if you have sipped one drop of alcohol.
Anchoring and swimming are easy and allowed with any boating lesson if you would like to relax! Discover secret islands, celebrity homes, and sandbars as your captain teach you how to drive the boat on Miami's amazing Biscayne Bay!
3-hour boat ride is our best seller in terms of duration because you have enough time to explore the best sightseeing in Miami and you can anchor, swim, relax and party. Oftentimes our guests request an extension but 3-hour is definitely the perfect timing to get started.
The giant boats are the perfect compromise for comfort, space and reasonable prices. There are definitely our best sellers, and this is why we own two of them.
Imagine exploring Miami's virgin islands on the bay: crystal clear water, raccoon, manatees, and tropical jungle. Getting this experience in one of the biggest cities in the United States is surreal, but at Aquarius Boat Rental and Tours, we make it happen!
Yes, our guests enjoy having a peak at the rich and famous houses. Renowned worldwide, Miami's bay is a concentration of luxury waterfront mansions and celebrity fortresses that you can admire only from a boat. Our captains are trained to give you the best private celebrity home tour you will ever get!
Tuesday
8:00 AM - 8:00 PM
Wednesday
8:00 AM - 8:00 PM
Thursday
8:00 AM - 8:00 PM
Saturday
8:00 AM - 8:00 PM
BEST BOAT RENTAL IN MIAMI
Our ultimate goal is to preserve our Bay and the safety of all its boaters, water sports addicts, and personal watercraft riders. In order to provide the very best boat rental services in the Miami area. We offer great value, personalized services, and convenient boating lessons to all of our customers. We're here to help with your every need. We understand boating is a learning curve, therefore we are now offering boating lessons in Miami to our dear customers.
Discover Miami's waterfront in luxury with Aquarius. Our signature Private Guided Tours passes the glamourous island homes of Miami's rich and famous, including residences on Star Island, Hibiscus Island, Palm Island and more. This highly-rated boat ride is fully customizable and can include an anchor and swim stop at white sand islands. Aquarius offers guests unbeatable views of the dramatic downtown Miami skyline. Departing from Millionaire's Row in Miami Beach, everyday, by appointment only!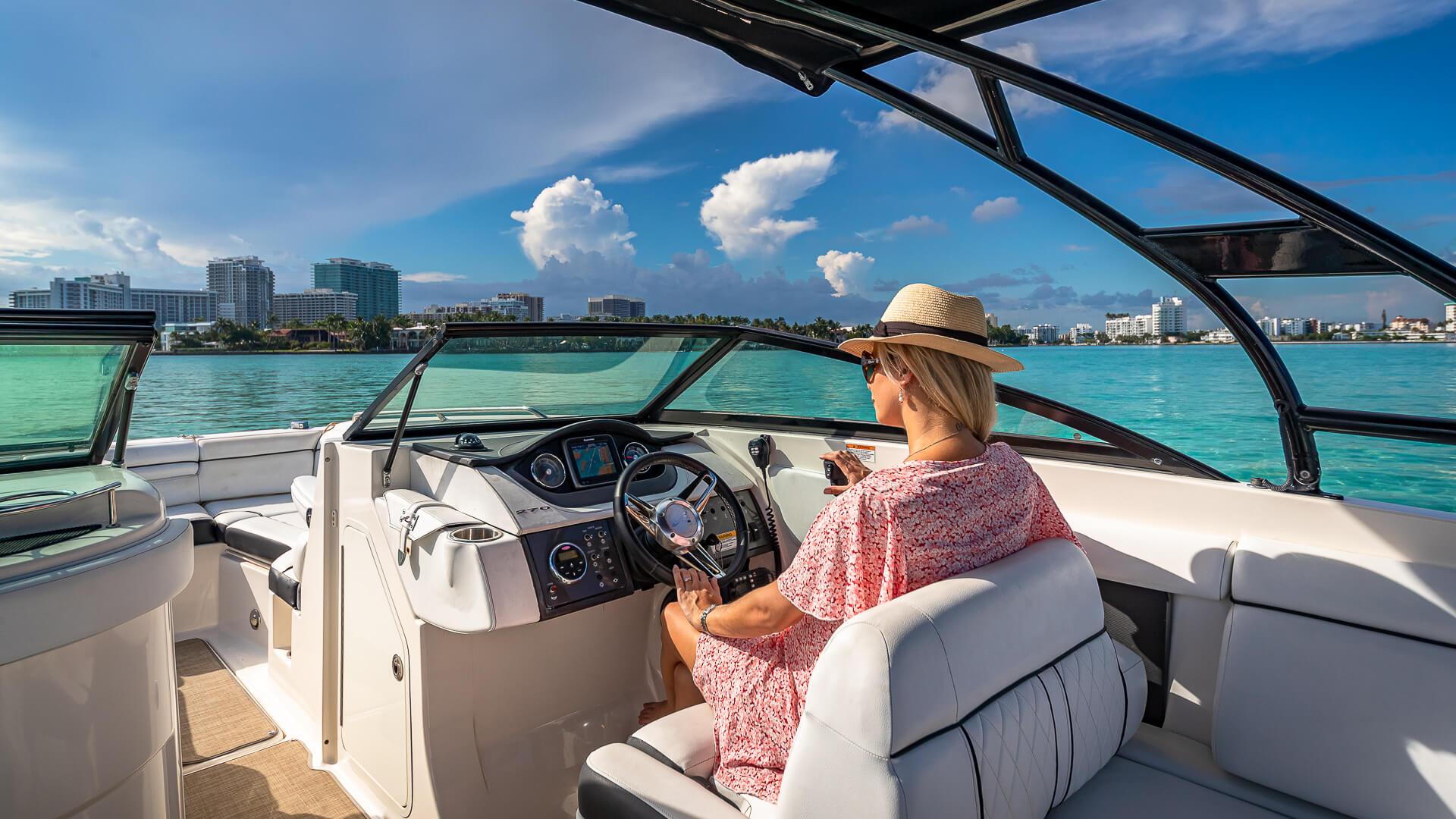 How to put the boat on plane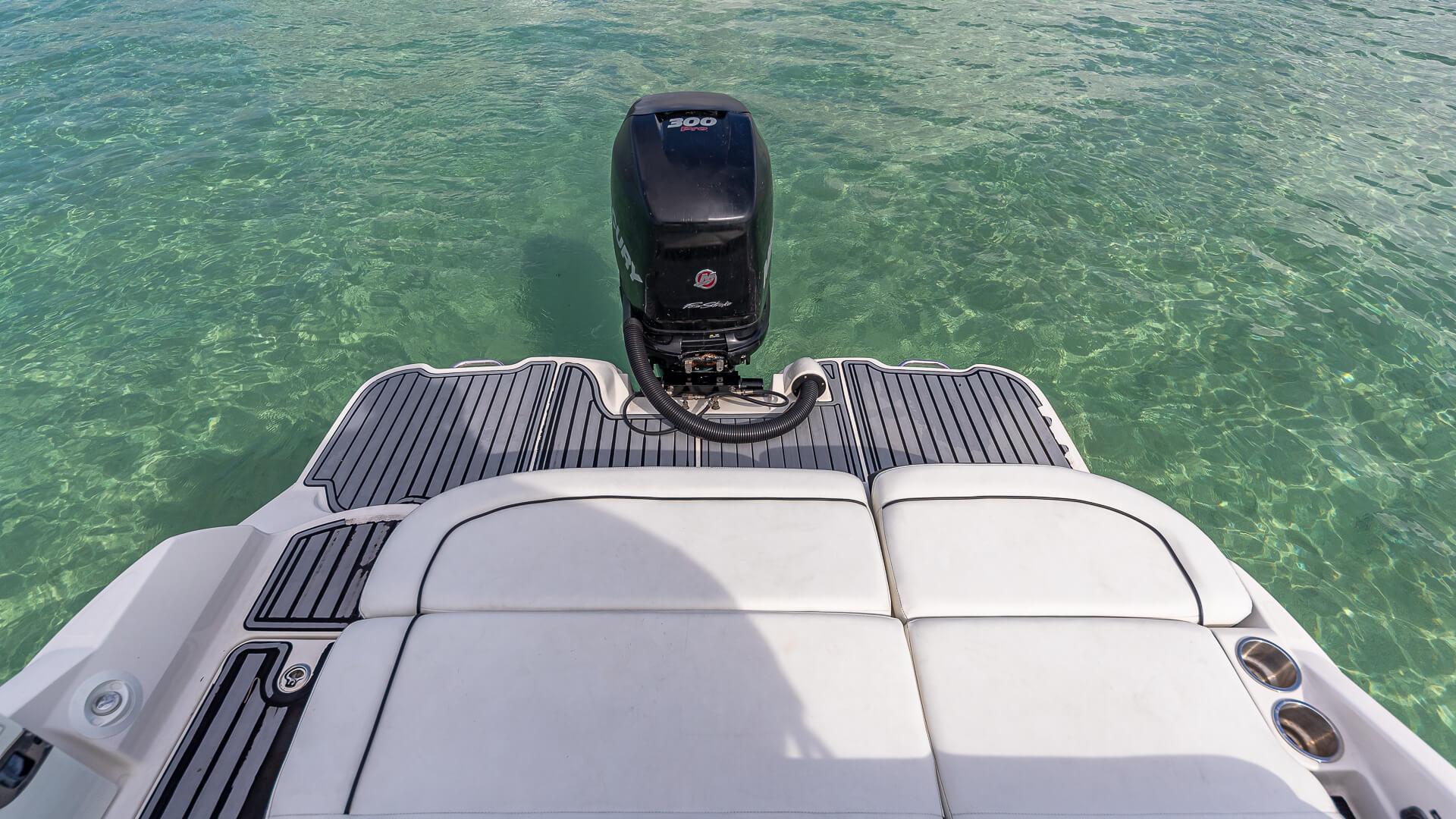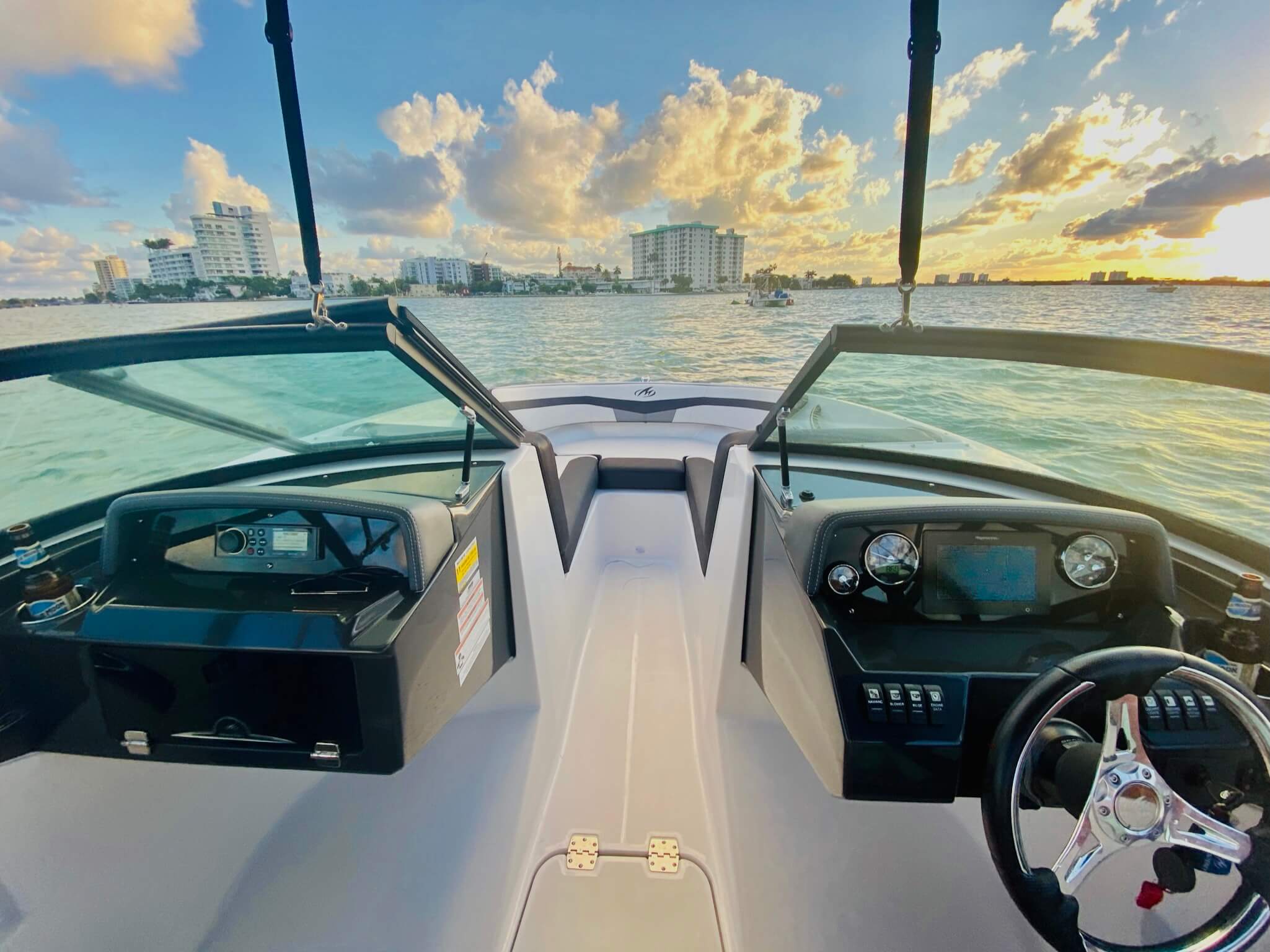 TOP-NOTCH CUSTOMER SERVICE
Explore the Aquarius Boat Rental experience and plan an unforgettable boat ride in Miami.
Top Frequently asked questions
There is no set route you decide where to go, our captains' favorites are:
- a trip north to the sandbar, millionaire row, Indian creek Village (usually on 4-hour+ trips)
- or a trip south: star island, downtown Miami, and the river, the port of Miami, fisher island 🙂 perfect for 2/3 hours.
Of course, you can stop and swim and enjoy the mat at nice islands on the bay. Whether you want to sightsee or just play your own music, relax, or party, it is totally up to you 🥰
We include a giant floating mat and inflatables for free
The boat comes with a cooler
Bluetooth Speakers
All safety equipment
Our kindness and smiles.
Gas, Captain fee, and Taxes are included in the price you see on the front page.
If you want to reserve your Miami Boat Rental online, click here.
Food and drinks
Towel
Camera
Sunglasses and a hat
Bring comfortable clothes (no jeans!)
Bathing suit and Sunblock (eco-responsible).
Extra cash
Boating in the Bay is totally safe for the little ones. This is a kid-friendly activity in Miami. They enjoy the ride, speed and even jumping in the water for the bigger kids.
Of course,  we provide life jackets for babies and toddlers. Life vests are not mandatory for kids over 6 years old but we will still have them on board.
Make sure to let us know how many children will attend if it's more than 2 so we can plan ahead.
Time goes quickly on a boat so 4 hours will pass like a blink of an eye. There are so many things to see and explore from a boat in Miami that 4 hours is not enough. Our best seller is 3-hour but usually people extend their trip to 4 hours.
Aquarius Boat Rental's fleet
Experience riding on the best boats in Miami, our private family-friendly boats with boat charters from South Florida's best boat rental.