Create a magical outing by setting up a boat rental to go dine at boat-up restaurants in Miami. Dock and dine in Miami restaurants hopping places with a boat rental from Aquarius Boat Rentals and Tours.
Miami, FL offers a bit of everything for those looking to experience an authentic Florida vacation. A unique way to experience Southern Florida is to rent a boat and get out on the waters of Miami and Biscayne Bay. 
Their menu is perfect for all-day dining, with cabanas and tables, offering some of the freshest food from seafood to decadent desserts.
With more comfort and extraordinary quiet, the giant boat is the perfect boat for any occasion. Welcome aboard our large and reliable vessels.
The beautiful weather helps make your time out on the water fun, exciting, and a true Florida adventure. Take a break from relaxing on the water and enjoying the view of downtown Miami by docking your boat at one of the many waterfront restaurants for a dock and dining experience.
Nothing says Miami more than arriving by boat at one of Magic city's most delicious waterfront restaurants. From Sunny Isles to Key Biscayne and through North Bay Village, dining dock-side is a must.
With the traffic in the city only getting worse, boat traffic is a breeze! Especially when one of Aquarius' captains is at the wheel. If you're looking for the next experience to enhance your boat day, dining at one of these dockable restaurants is perfect.
Dock and dine in Miami restaurants with a boat rental from Aquarius Boat Rentals and Tours. Dine at boat-up restaurants in Miami by renting a boat with Captain today!
If you're spending the day on the water and want a refreshing pick-me-up lunch, Lido Bayside Grill is the place for you. With an emphasis on only serving sustainably, the menu boasts local and seasonal ingredients, fresh-caught seafood and a variety of unique culinary offerings.
A Key Biscayne classic, the Rusty Pelican is a go-to destination for some of the most magnificent views in the city. With a menu featuring American cuisine and fresh-caught seafood, a meal at Rusty Pelican combines all things Miami from its atmosphere to its food.
Rusty Pelican
Hours: Open Mon-Thurs 12pm-10pm; Fri 12pm-11pm; Sat 11am-11pm; Sun 10am-10pm
Reservations: Yes - highly recommended
Type of food: Casual; Seafood; Raw bar; Sushi; American; Brunch; Happy hour, Bar-setting
Dockage available: Yes
Address: 412 NW N River Dr, Miami, FL 33128
Hours: Open everyday from 12–11:30pm; Closed on Mondays
Reservations: Yes - highly recommended
Type of food: Fine dining; Seafood; International; Vegetarian Friendly
Dockage available: Yes - docking fees may apply
Shuckers Bar & Grill is one of Miami's most iconic waterfront grills on the island of North Bay Village. This dining establishment has welcomed guests by land and sea for over 30 years, offering picturesque views, mouth-watering grilled wings, fresh seafood, and unique local favorites. 
So take a break from the water and relax in a vibrant and uplifting environment, where many locals enjoy handcrafted cocktails and a selection of local beers. Shuckers Bar & Grill also offers a "Sail Away" menu, with an assortment of family-style platters, perfect for taking out on the water with you.
Shuckers Bar and Grill offers a menu full of traditional dining options, including breakfast, lunch, dinner, and dessert. Chef Specials are available on Fridays and Saturdays, but many enjoy the daily breakfast menu featuring scrambled eggs, potatoes, and bacon.
 Popular menu items include raw oysters, tuna tartare, smoked fish dip, and coconut fried shrimp. Other menu options include grilled wings, black Chilean mussels, and shrimp po'boy sandwiches. Finally, don't forget to grab the "bom" brownie for a decadent dessert experience
Address: 450 NW N River Dr, Miami, FL 33128
Hours: Open Fri/Sat/Sun 1pm–12am; Tues/Wed/Thurs 1pm-11pm; Mon 5-11pm
Reservations: Yes - highly recommended
Type of food: Casual and formal dining; American; Seafood; Bar-setting
Dockage available: Yes - docking fees may apply
Nested on the Miami River, Kiki on the River is a Greek restaurant featuring modern cuisine with an authentic Mediterranean, island-inspired flair. The location for Kiki on the River is built on one of Miami's original fish markets and displays some of the artistic origins of the area. This restaurant is truly the place to go when looking for a unique dining experience featuring uniquely crafted cocktails and lunch and dinner menus.
Kiki on the River's menu offers guests an assortment of sides, salads, soups, entrees, and desserts. Popular menu items include lemon potatoes, pikilia, lamb chops, organic chicken, beef filet, and salmon saganaki. 
Other menu items include grilled lobster, beef "dino" ribs, tuna tartare, and a seafood tower with Alaskan king crab, Maine lobster, jumbo shrimp, and assorted oysters, and more.
Hours: Open Thurs 4pm-1am; Fri 4pm-3am; Sat 12pm-3am; Sun 12pm-1am; Close on Mon/Tues/Wed
Reservations: Yes - some events are private; be sure to check the events calendar
Type of food: Varies depending on the event; Party scene; Bar-setting; Live music
Dockage available: Yes - limited
Tuesday
8:00 AM - 8:00 PM
Wednesday
8:00 AM - 8:00 PM
Thursday
8:00 AM - 8:00 PM
Saturday
8:00 AM - 8:00 PM
BEST BOAT RENTAL IN MIAMI
We accept last-minute bookings, we only need a 2-hour notice window, sometimes less. But if you want to guarantee your preferred time, booking ahead is always recommended.
Start restaurant hopping today on boat rentals to dine and dock at boat-up restaurants in Miami Florida.
With stunning views of Biscayne Bay enjoy these wonderful restaurants. Each of them delivers an upscale, yet relaxed waterfront dining experience. The restaurants take pride in their fresh seafood, provided by an expert commercial fishing team directly from their boats to diners' plates.
Best of all, most of them have happy hour. Very important tip:
Prior to your arrival be sure to contact the restaurant for marina bookings and vessel sizes. Some of them charge a landing fee. Lido at The Standard for instance charges a $100 landing fee, and Kiki on the river is free.
At Aquarius Boat Rental and Tours get the best restaurants hopping ideas for boat-up restaurants allowing you to dine and dock a boat for a special day or event.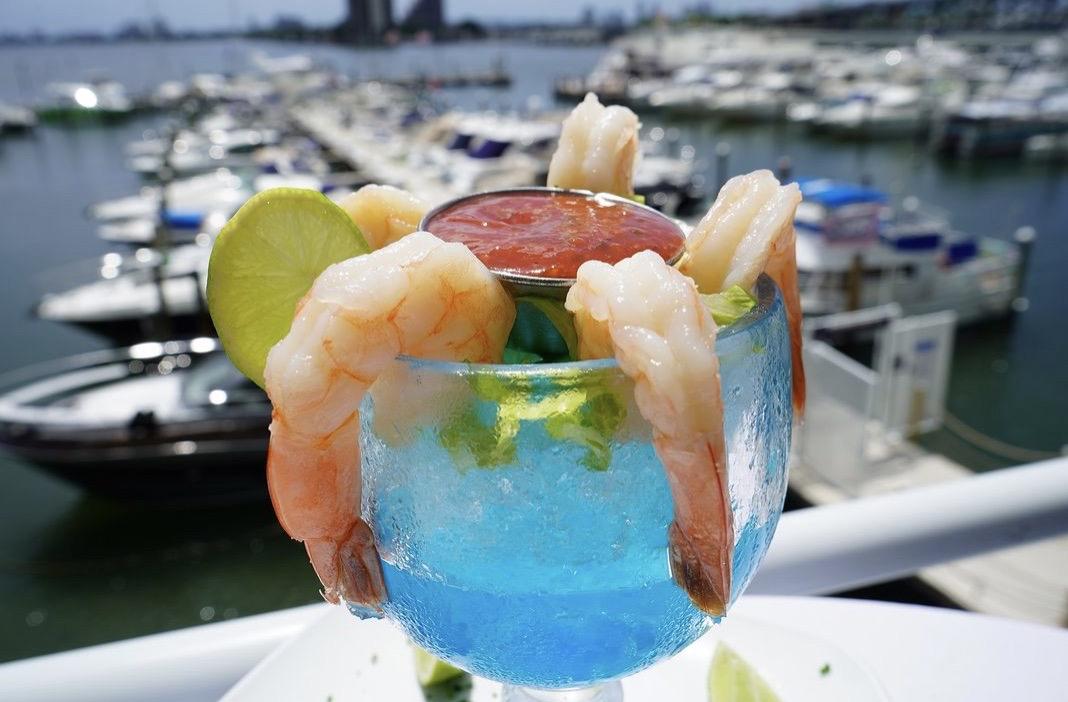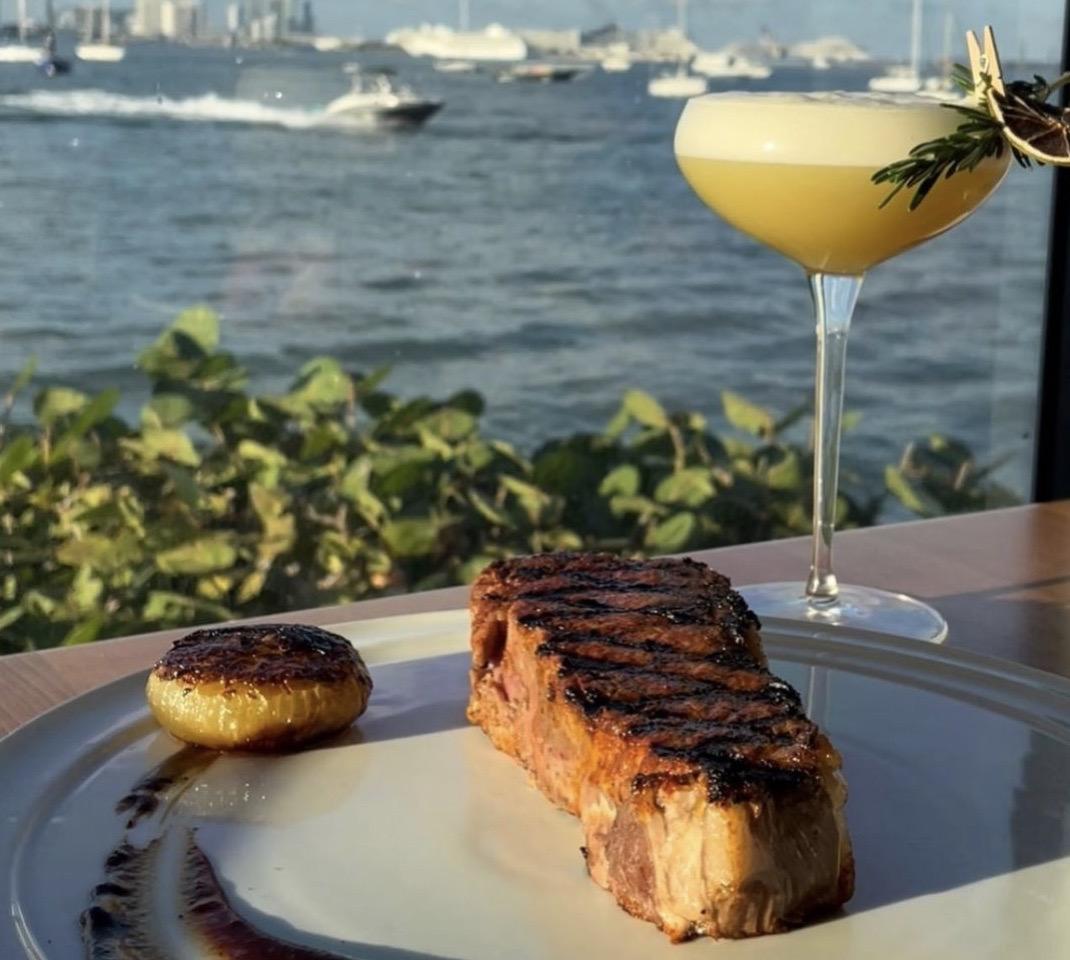 TOP-NOTCH CUSTOMER SERVICE
Explore the Aquarius Boat Rental experience and plan an unforgettable boat ride in Miami. Do something special like visiting waterfront Miami restaurants hopping between the best places to dine and drink. Dine and dock at boat-up restaurants in Miami on your own private boat rental.
Top Frequently asked questions
There is no set route you decide where to go, our captains' favorites are:
- a trip north to the sandbar, millionaire row, Indian creek Village (usually on 4-hour+ trips)
- or a trip south: star island, downtown Miami, and the river, the port of Miami, fisher island 🙂 perfect for 2/3 hours.
Of course, you can stop and swim and enjoy the mat at nice islands on the bay. Whether you want to sightsee or just play your own music, relax, or party, it is totally up to you 🥰
We include a giant floating mat and inflatables for free
The boat comes with a cooler
Bluetooth Speakers
All safety equipment
Our kindness and smiles.
Gas, Captain fee, and Taxes are included in the price you see on the front page.
If you want to reserve your Miami Boat Rental online, click here.
Food and drinks
Towel
Camera
Sunglasses and a hat
Bring comfortable clothes (no jeans!)
Bathing suit and Sunblock (eco-responsible).
Extra cash
Boating in the Bay is totally safe for the little ones. This is a kid-friendly activity in Miami. They enjoy the ride, speed and even jumping in the water for the bigger kids.
Of course,  we provide life jackets for babies and toddlers. Life vests are not mandatory for kids over 6 years old but we will still have them on board.
Make sure to let us know how many children will attend if it's more than 2 so we can plan ahead.
Time goes quickly on a boat so 4 hours will pass like a blink of an eye. There are so many things to see and explore from a boat in Miami that 4 hours is not enough. Our best seller is 3-hour but usually people extend their trip to 4 hours.
Aquarius Boat Rental's fleet
Experience riding on the best boats in Miami, our private family-friendly boats with boat charters from South Florida's best boat rental.