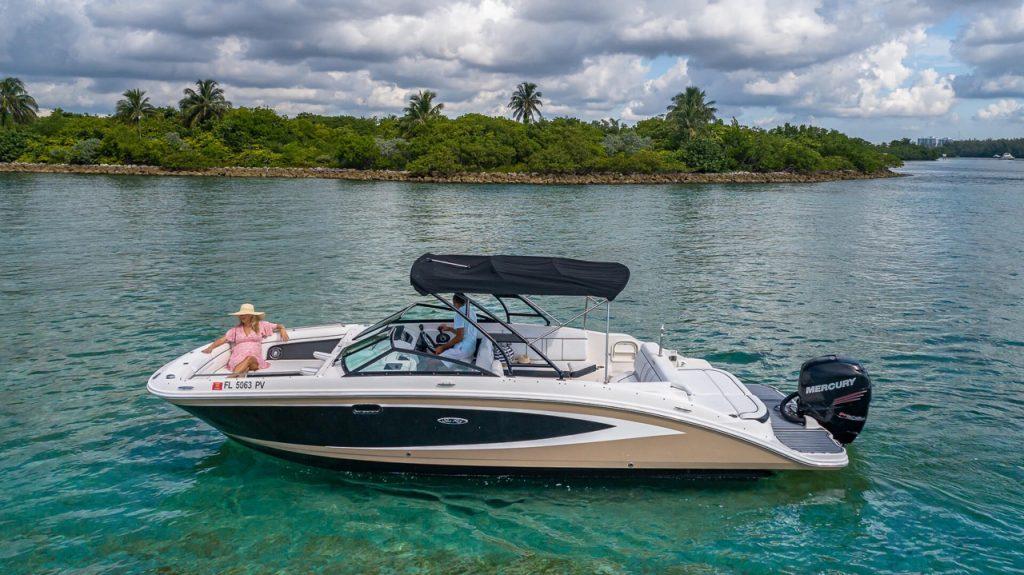 Using a Reliable and Affordable Boat Rental Company in Miami
Have you ever been on a boat? If you haven't, you're missing out. There's something about being on the water in South Florida that is just so peaceful and calming. And if you're in Miami, plenty of boat rental companies can provide you with an affordable and reliable vessel. In this blog post, we'll discuss why Aquarius is a top pick for a reliable and affordable boat rental company in Miami. So whether you're a boater, vacationer, or local, read on to find out more!
Aquarius Boat Rentals Offers a Wide Variety of Boats from Deck Boats to Luxury Yachts
Aquarius Boat Rentals is your one-stop shop if you're looking for Miami boat rentals. Cruise Miami's gorgeous waterfront in luxurious style with the best boats for rent. Easily choose from a wide selection of deck boats to luxury yachts. While many Miami yacht rentals are available, Aquarius Boat Rentals offers an unmatched selection and unparalleled value that can't be beaten. Make a splash with Aquarius Boat Rentals next time you head out on Miami's beautiful waterways!
Great Selection of Affordable and Reliable Boats for Cruising
Our Miami boat rentals are the perfect stop for people looking to cruise the Miami waters! From sleek and luxurious yachts to more affordable deck boats, we have a great selection of vessels that you can rely on. Whether looking for a great day on the waves, or a short 2-hour boat rental you can trust our Miami boat rentals to get you out on the open seas. So if you're in Miami and looking to rent boat in Miami, Aquarius Boat Rentals should be your go-to spot!
Aquarius Offers a Wide Variety of Boating Services
Aquarius Boat Rentals provides a one-of-a-kind experience for those looking to explore Miami by boat. With a wide variety of marine services, including boat rentals, charters, and tours, Aquarius is sure to have something to fit everyone's needs. Whether it's an intimate day out on the water with just your closest friends or an all-out party that hits every sandbar along the way, Aquarius' Miami boat parties will get you there in style. From chic yacht tours of star-studded homes to the wildest sandbar parties, Aquarius has it all. No other boat rental company in Miami can bring the same level of fun and excitement!
Recognized as a Top-Rated Miami Attraction Renting Boats in Miami Beach
Aquarius Boat Rentals in Miami Beach is the best place for fun on the water. Rated as a top-rated attraction and with quality boats for rent, you'll get the best value for your buck when you rent from them. With a wide range of luxury boats to choose from, excellent customer service and great deals. Aquarius is modernizing boat rental in Miami and we pride ourselves on providing the best Miami boat rental experience possible! Whether it's playful water sports or just a picturesque day out on the waves, let Aquarius take you there!
We are Family Owned and Operated with Friendly and Knowledgeable Staff!
Come to the friendliest and most affordable boat rentals in Miami! Our family-established business offers the best of Miami boat rentals so you can cruise around Biscayne Bay in style. Whether it's a romantic sunset ride or an adventure-filled day out on the water, we have you covered. On top of low prices, our friendly staff is here to answer any questions and get you off on your journey on the water. Check us out on Google!
Our Website is Easy to Use, Offering Instant Online Booking
Come check us out for all your rental boat in Miami needs!
Aquarius Boat Rentals & Tours is the best Miami go-to boat rental company. You can now rent a boat in Miami with ease and convenience through our website, allowing you to instantly book online. Aquarius Boat Rentals & Tours has made finding and renting a boat in Miami simpler than ever. Not only do we have all the boats you need at the click of a button, but our user-friendly website makes navigating and reserving your boat online effortless. Get Aquarius Boat Rentals & Tours on your radar today for an easy way to rent a boat in Miami!
With Aquarius Boat Rentals, you can make all your boating dreams come true. From deck boats to luxury yachts and from chartering an excursion to tours by boat, Aquarius has it all. With our convenient location in Miami Beach and friendly, knowledgeable staff, you can rest assured that your time on the water will be unforgettable. Plus, our family values make us stand out from other rental companies offering similar boat services. The perfect cherry on top! Our website is easy to use and allows for instant online booking.
So what are you waiting for? Book from a reliable and affordable boat rental company in Miami. Don't wait any longer and call today or book online and let Aquarius Boat Rentals bring your maritime journey to life!